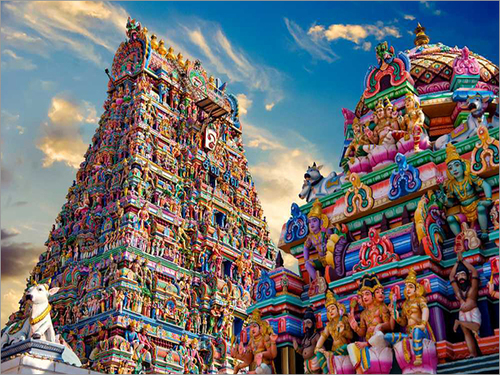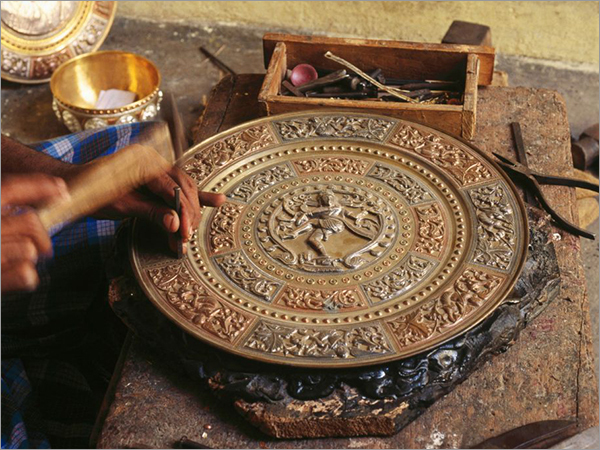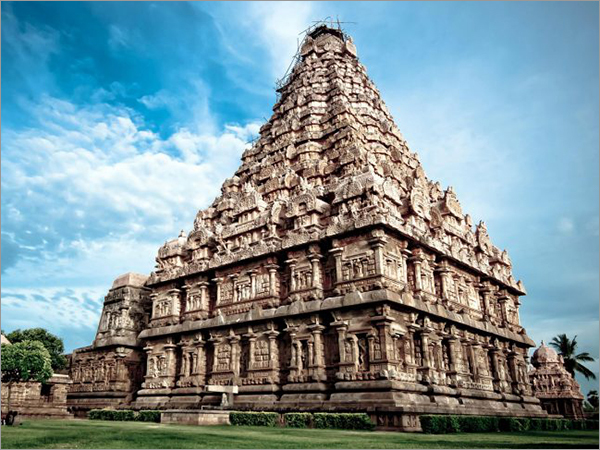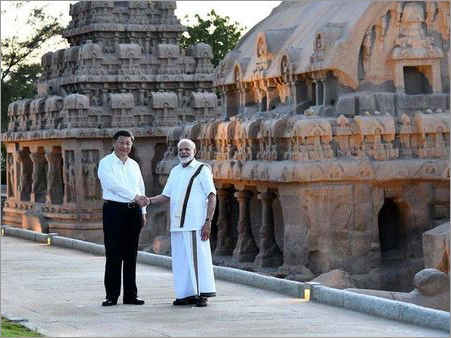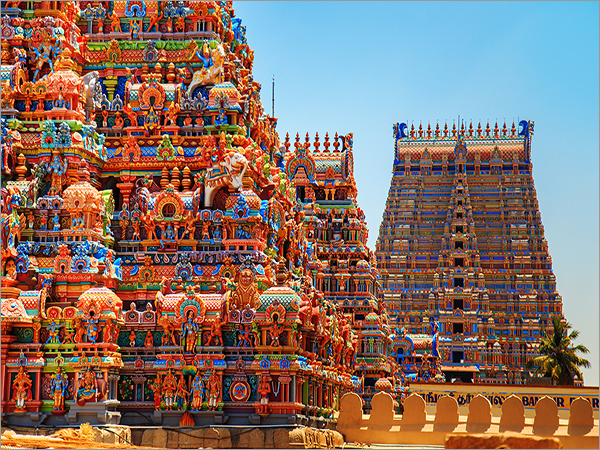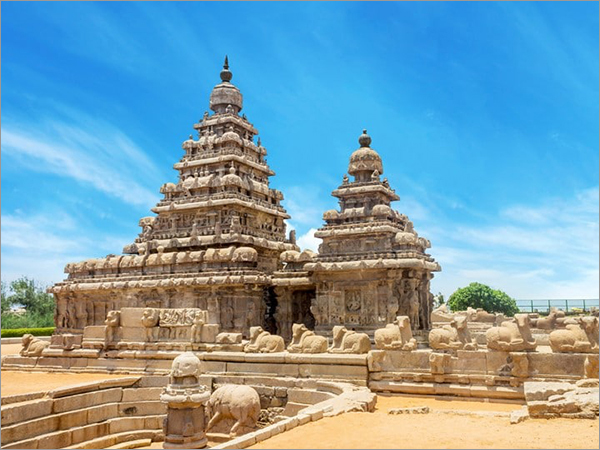 Product Description
South India Heritage Tour
Day 01: Arrive Chennai
Morning Arrival, welcome to Chennai. Meeting and assistance upon arrival and transfer to hotel. Afternoon sightseeing tour of the city. Overnight at Hotel
Day 02: Chennai - Mahabalipuram
After breakfast, we will drive to Mahabalipuram. It is famous for its shore temples. The sculpture here is particularly interesting because, instead of Gods & Goddesses, the sculpture shows scenes from contemporary day to day life - women milking cows, pompous dignitaries, young girls priming and posing in street corners or swinging their hips in artful come-ons. Mahabalipuram is an easy going village of essentially two streets and positioned at the foot of low lying boulder strewn hill where most of the fascinating temples and the rock cut carvings are to be found. It affords a wonderful combination of an excellent beach, good seafood and the fascinating remains of an ancient Indian Kingdom
Enroute we will visit Kanchipuram - The city of thousand temples, Kanchipuram is one of the seven most sacred Hindu pilgrimage centers in India. Besides the thriving handloom and cotton industry, it is known for its 108 temples dedicated to Lord Shiva, 18 temples dedicated to Lord Vishnu, Adi Shankararchya's Ashram and silk weavers that have been living here for more than four centuries and are known to produce best silk sarees in the entire country. Upon arrival, check into Hotel. Overnight stay at Mahabalipuram.
Day03: Mahabalipuram - Tanjore
After breakfast, drive to Tanjore enroute visiting Temples of Chidambram and Darasuram. Tanjore - Thanjavur or Tanjore are often referred to as the'Rice Bowl of South India' and is the centre of Tamil literature. The highlights of the city are the circular building of Tamil University and Dravidian style Brihadeeswarar Temple built by Raja Chola. Overnight stay at Tanjore.
Day 04: Tanjore - Trichy
Morning visit to Brihadeshwara Temple. Afternoon drive to Trichy. Trichy - Tiruchirappalli or Trichy is the fourth largest city of Tamil Nadu. Passing hands from Cholas to Pallavas to British, Trichy has a long history. Its highlights are the Rock Fort, several Churches,Colleges and Missions of the city are worth seeing.It was built by the Nayaks of Madurai and is the witness to the famous Carnatic wars that decided the fate of British and French in India. It is also known for its artificial diamonds and cigars. Overnight stay at Trichy.
Day 05: Trichy - Madurai
Morning visit to Rock Fort Temple.Afternoon drive to Madurai. Overnight stay at hotel.
Day 06: Madurai
Morning sightseeing tour of Madurai.Madurai- Famous for the Meenakshi Temple, around which Madurai was built in shape of a lotus, this temple town of South India was once the capital of the Pandya rulers. Originally, it was named as 'Madhurapuri' as it is said that Lord Shiva showered divine nectar here on the day it was to be named. Jasmine flowers of Madurai are very famous.Afternoon free to relax and explore the city. Attend evening prayer at Meenakshi Temple. Overnight at Hotel
Day 07: Madurai – Chennai (Flight)
After breakfast, transfer to the airport to board your flight to Chennai ten onward destination,
Get in touch with us